The team has extensive Management Consulting and Line Management experience in:
South Africa, Nigeria, France, Benelux, and the rest of the world.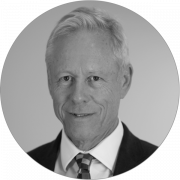 Managing Director
Haute Performance
Jean-Louis Hazard created Haute Performance in Johannesburg in 2004, on the basis of his industry experience in Consumer Goods and Supply Chain and his consulting track record. He was soon joined by a former colleague, and they started to hire juniors and expand from there.
Jean-Louis has 20+ years of experience in management consulting in Europe, the USA and Africa, acquired at ATKearney, Mitchell Madison Group and Haute Performance.
In terms of industry experience, Jean-Louis held various managerial positions during his career:
Managing Director – Tibbett & Britten Network Logistics – South Africa
Chief Executive – EMG Technology – Belgium
System Manager – Procter & Gamble – Benelux
Jean-Louis holds several degrees from Belgium and US universities
"Ingénieur Civil Mécanicien" – Université Catholique de Louvain – Belgium
Master of Science in Engineering – MSc – Thayer School of Engineering – Dartmouth College – USA
"Diplôme en Business Administration"  – Université Catholique de Louvain – Belgium
Jean-Louis happily resides in Johannesburg with his family since 1998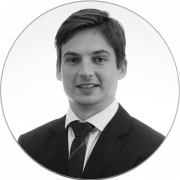 After a fulfilling journey to his PhD in analytical chemistry, and a research role at Anglo American, Pieter-Hugo van Wyk decided to step across into the "World of Consulting" with Haute Performance. In his 5 years at Haute Performance he nurtured familiarity with client business challenges and technologies. This ability to understand the environment for change helps Hugo act as a trusted advisor to client stakeholders.
Having worked in the Chemical field, Pieter-Hugo has brought with him a body of experience, research and critical investigation that he is able to apply to his projects in such diverse industries as  cement, pharmaceuticals, Cash-in-Transit, Cosmetics, etc. Pieter-Hugo works to drive faster adoption, greater utilization, and higher proficiency regarding the changes impacting employees in order to achieve business objectives.
Some of Pieter-Hugo's project portfolio highlights at Haute Performance include:
Vision and Strategy Definition for a major pharmaceutical company
Strategy update, including role definition, project timelines, revenue modelling for the same pharmaceutical company
Procurement Facilitation for a multinational cosmetics company
Route-to-Market strategy redesign and implementation for a multinational cement producer
General Supply Chain
Sales & Marketing Alignment and Optimisation
Salesforce Reorganization
Ex-Post Evaluations based on OECD criteria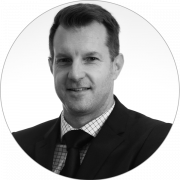 After selling his business and dedicating a year to achieving his MBA in Strategy and Corporate Finance at GIBS, David stepped across into the "World of Consulting". He is a relatively new recruit to Haute Performance but brings a wealth of experience in financial and operational management with him.
In his prior experience as business owner, David gained invaluable experience in finance, marketing, operations, industrial relations, and general business leadership that serves him well in his role at Haute Performance.
David's project portfolio highlights at Haute Performance include:
End-to-end supply chain procurement for a leading multinational cosmetics manufacturer
Software procurement for a leading JSE listed restaurant franchisor
Africa Route to Market and financial value driver definition for a South African furniture manufacturer and retailer
Cost modelling and rate card development for pipeline construction logistics tender
Business turnaround strategy and financial modelling for an East African Logistics and Transport company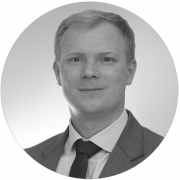 Consultant
Haute Performance
Originally from Germany, Jakob quickly fell in love with South Africa (like many who set foot on our soil) when he came here to study for his MBA. He joins Haute Performance following the completion of that degree at the University of Pretoria's Gordon Institute of Business Science (GIBS).  
He has accumulated an impressive and broad range of experience in his brief career. As a student, Jakob was involved in politics, rising to be Vice-Chair of RCDS, Germany's largest political student association. His time at RCDS was notable for the financial turnaround he effected. His studies and political activities didn't prevent Jakob from excelling on the business side, and while still a student, Jakob established a successful start-up in the legal recruitment space.
Following his undergraduate studies, Jakob undertook an internship with Veolia in their M&A division, where he spent time at the coalface of the business expansion drive and gained valuable experience in Deal-making and Corporate Finance.
Most recently, after completing his MBA, and before joining Haute Performance, Jakob has managed the turnaround of a South African textile manufacturer, and also established an online channel for that company's products.
In addition to his MBA, Jakob holds a Bachelor of Science in Business Administration from Westfälische Wilhelms-Universität Münster. Not one to let the grass grow under his feet academically, Jakob is now pursuing his PhD in Business Science, at GIBS.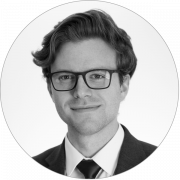 Associate Consultant
Haute Performance
Eden Botha holds a Bachelor of Chemical Engineering degree from University of Stellenbosch. Eden's university career was one of high achievement: He was a member of the Golden Key International Honours Society, and made the Deans List at Stellenbosch University on multiple occasions.
During his studies, Eden gained experience in laboratory work, and also tutored mathematics and science to High School students.
Eden brings a range of skills to Haute Performance, and these were showcased in his Final Year Project at Stellenbosch which involved optimisation of the Internal Ballistics of a Solid Rocket Motor. The project combined classical engineering approaches with computer coding and optimisation.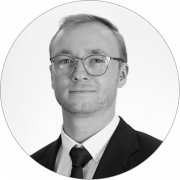 Associate Consultant
Haute Performance
Aidan joined Haute Performance following the completion of his Bachelor of Mechanical Engineering at University of Pretoria. His final year project spoke to his keen interest in Aeronautics, and it is this analytical ability and sense of curiosity that will underpin Aidan's value to our consulting practice and our clients. 
Aidan has a strong interest in the corporate and commercial world, starting a career in consulting is a great way to juxtapose the analytical thinking with exposure to a wide range of business scenarios. 
A keen and capable sportsman, Aidan achieved honours in rowing during his school career at St. Stithians College, and was selected to represent SA Schools as an under 17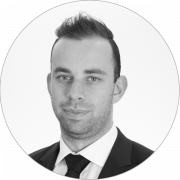 Associate Consultant
Haute Performance
Daniel holds a Bachelor of Industrial Engineer from Stellenbosch University. During his studies, he competed as part of a choir as well as an eSports team, winning the Maties league in the latter. In addition to his Engineering qualification, Daniel has furthered his knowledge with courses in Business analysis.
Daniel has a strong passion for teaching and helping others and spent three years doing so as an academic mentor.
Since completing his B.Eng, Daniel has gained experience in the software space in a range of key functions in that industry: in development, business analysis, client support, and quality assurance. In addition to roles with software houses, Daniel has worked in the Insurance and Investment brokerage industry, both on the software and BI side, and in client interface.
He has had a love for numbers since his youth, and a penchant for solving problems that was inspired by his passion for gaming. 
Summary of Experience:
8 years of management consulting experience (Mitchell Madison Group, FutureForesight Group)
8 years of managerial experience in the fields of information technology, sanitation services, defense, telecommunications, financial services, entertainment, agriculture, fashion, private equity and pharmaceuticals in South Africa, Mozambique, Nigeria, Ghana, Tanzania, Uganda and Malawi
Consulting focus is on market entry, venture development and business expansion in frontier markets, primarily in Africa
Areas of Expertise:
Market entry strategy formulation and execution
New business development – specifically for international companies wanting to enter African markets, or expanding their business
Education:
University of Pennsylvania – The Wharton School (US) – MBA , Finance & Entrepreneurial Management
Nyenrode Business Universiteit – (The Netherlands) – BBA , General Management